Lower Gauley 2-Night Package
West Virginia Lower Gauley River Whitewater Rafting, Plus Lodging and Dining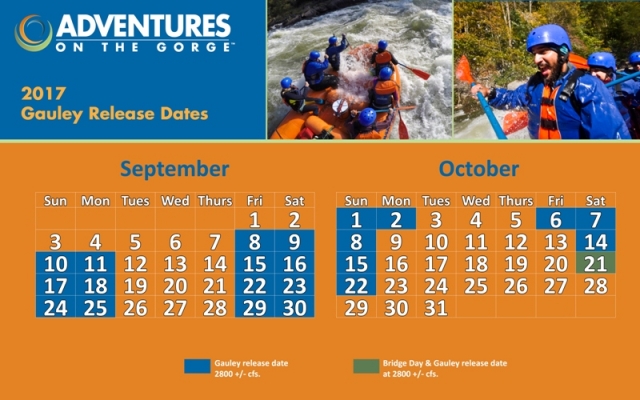 Locals know that, if it weren't for the Upper Gauley, the Lower Gauley would be the premier West Virginia whitewater run. Of all the trips we have that are suitable for the average first-timer, the section of river we run on this trip—from Wood's Ferry to Jodie—is the longest and most difficult. The gorge down there is steep and inaccessible and the scenery is absolutely breath taking.
This package includes
Lower Gauley white water rafting
Two nights lodging
One breakfast, one lunch, and one Prix Fixe dinner
And it certainly won't disappoint the experienced thrill-seekers in your group either, with plenty of adrenaline to go around. In fact, 2 of the 3 biggest hits on the entire Gauley River are on the Lower. There are more than 55 rapids on this 17-mile whitewater trip, and almost half of them are rated class III or above.

This getaway also includes 2 nights of lodging and a delicious breakfast buffet and a hearty hot lunch on the river.