Gauley Reverse Whitewater Rafting Package
So you want to raft the entire Gauley, but you're worried you aren't ferocious enough? Start with the Lower Gauley.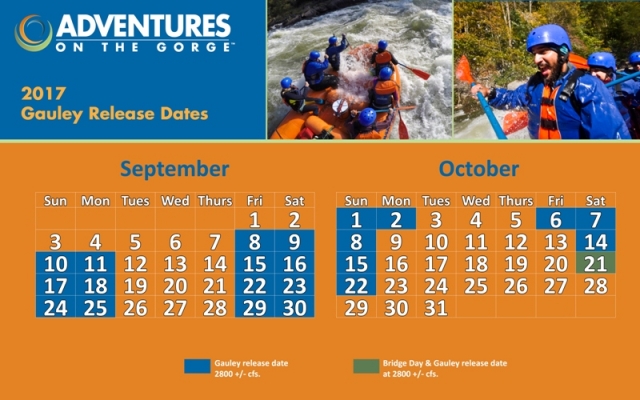 If it weren't for her big sister upstream, the Lower Gauley would be the premier raft run in the region. It's 17 miles long and stacked with class IV and V rapids surrounded by stunning scenery. And the Lower G is the perfect stepping stone to Upper Gauley glory.
This package includes
Day 1: Lower Gauley white water rafting
Day 2: Upper Gauley white water rafting
Two breakfasts, two lunches, and one Prix Fixe dinner
Now that you have some experience under your belt, on day 2 we'll take you to Summersville Dam to put in on the world-famous Upper Gauley. Continuous, big-volume, gut-wrenching whitewater from start to finish, the Upper Gauley drops over 335 feet in fewer than 9 miles with over 40 action-packed rapids—5 of them boat-crunching Class Vs.
And since you'll obviously need some rest and energy this weekend, this getaway can also include breakfast both days, hot lunch on the river both days and a massive Smokey's Steakhouse Prix Fixe dinner.
Go get 'em, tiger. Rowr.