Gauley Marathon 2-Night Package
West Virginia Whitewater Rafting—the Gauley Marathon, Plus Lodging and Dining
So you think the journey is the adventure, huh? Boy, have we got a trip for you.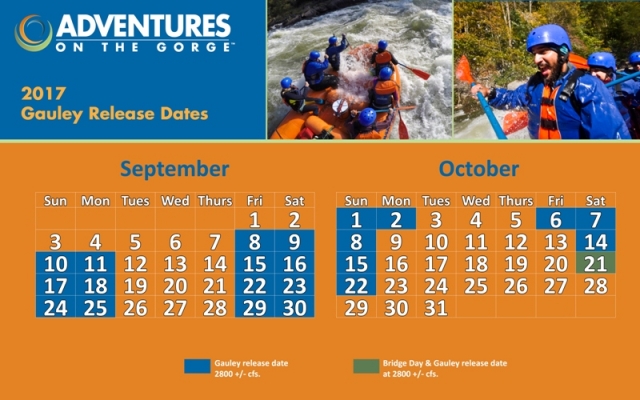 For a test of endurance and skill, both mental and physical, try the Gauley River Marathon. This is the Ironman of whitewater rafting—26 miles of whitewater with more than 100 rapids. 53 of those rapids are rated class III or above. That's not a typo. FIFTY-THREE.
This package includes
Raft the entire Gauley River in a single day
Two nights lodging
One breakfast, one lunch, and one Prix Fixe dinner
Your mission, should you choose to accept it, is to raft the entire commercial Gauley River in a single day. This run is considered the most challenging in West Virginia. Think you can handle it? If so, drop that chocolate bar and get in shape! This trip is definitely not recommended for people who have never rafted before, nor for weak swimmers, nor for people who tend to whine a lot.
This getaway also includes 2 nights of lodging, a delicious breakfast buffet and a hearty hot lunch on the river.
Sleep soundly after this one. You'll dream about rafting for the next month.