Double Upper Gauley 2-Day 2-Night Package
West Virginia Lodging, Dining and Two—Count 'em, 2—Upper Gauley Whitewater Trips in Two Days
Does the idea of rafting the world famous Upper Gauley twice in one weekend appeal to you? Are you up for it... but maybe not all in one day? Then this getaway is just right.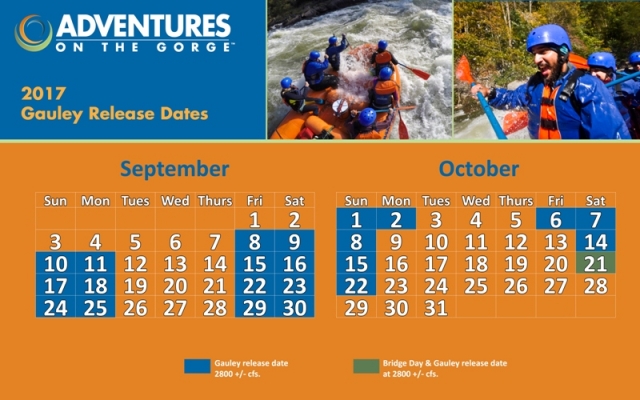 The Upper Gauley is continuous, big-volume, gut-wrenching whitewater from start to finish. It drops over 335 feet in fewer than 9 miles with over 40 action-packed rapids—5 of them boat-crunching Class Vs. Continuing on into the Middle Gauley also gives you several more class IIIs, like Fuzzy Box of Kittens and the class-IV stomp-a-thon, Wood's Ferry. In this getaway we'll take you through all of it.
This package includes
Day 1: Upper Gauley white water rafting
Day 2: And the Upper Gauley again!
Two nights lodging
Two breakfasts, two lunches, and one Prix Fixe dinner
And then we'll take you back to Adventures On the Gorge for a fantastic dinner and a cozy night's rest, before we return to do the Upper Gauley Express the very next day.
This getaway includes 2 nights of lodging, two delicious breakfast buffets, and two hearty hot lunches on the river.