Double Upper Gauley 1-Day 2-Night Package
The Famed Upper Gauley. Twice in One Day! West Virginia Whitewater Rafting, Plus Lodging and Dining
Are you insane? Then have we ever got the whitewater getaway weekend for you. The Upper Gauley is continuous, big-volume, gut-wrenching whitewater from start to finish. It drops over 335 feet in fewer than 9 miles with over 40 action-packed rapids—5 of them boat-crunching Class Vs.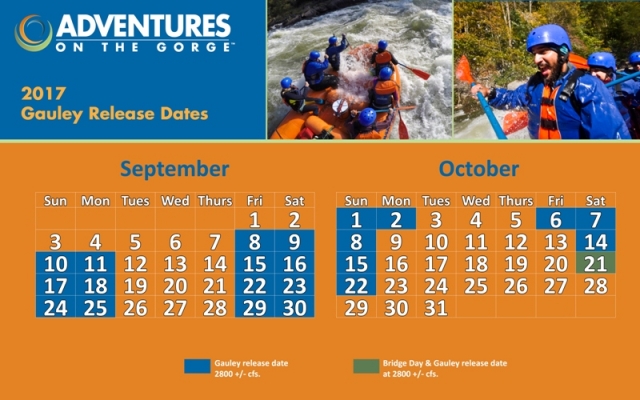 And you're going to do it twice? In one day? YES!
This package includes
The Upper Gauley—TWICE in a single day
Two nights lodging, because you're going to be oh, so tired
One breakfast, one lunch, and one Prix Fixe dinner
The express version of the Upper Gauley gives you all the frenetic glory of the Upper Gauley and none of the relaxation of the Middle.
In fact, on this getaway, you'll take out after a hot riverside lunch, then drive back to the Summersville to test your mettle twice in the same day!
You're going to need some serious energy for a day like this, so we'll sleep you soundly as you ever slept and feed you as full as you've ever been fed. This getaway also includes 2 nights of lodging, a delicious breakfast buffet, and a hearty hot lunch on the river.