The Final Rafting Deal of 2017
Your life: we're going to feed you within an inch of it, show you the time of it, and then feed you within an inch of it again.
Choose the Upper or Lower Gauley. Raft any Gauley River release day in October (calendar below), and we'll through in...

A massive buffet breakfast
Hot buffet lunch alongside the river
An incredible dinner at Smokey's Steakhouse (see menu here)
All for just $129. Book it by September 30, and we'll throw in free camping at our Mountain State Campground. Cabins are otherwise available.

Also, normally, you can't combine deals. But you can combine it with this one!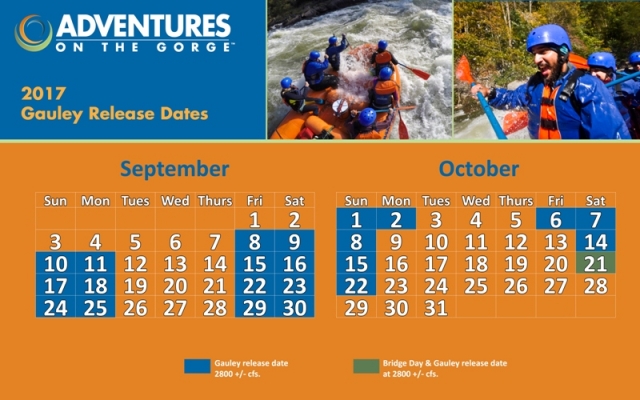 Mountain State Campground is located 3/4 mile away from our main facility. We run a shuttle on Saturday nights and it's a fairly easy walk as well.